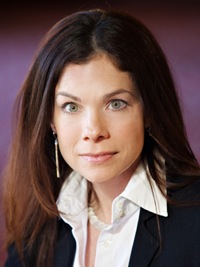 Deirdre Haj
Soon millions of Americans will turn their attention to the red carpet in Hollywood for the Academy Awards. In advance of the big night, two Dukies with insights into the world of film and celebrity will participate 1 p.m. Feb. 25, in a live "Office Hours" webcast conversation on the Oscars.
Watch the webcast live on the Duke YouTube channel and Tweet in your comments and questions to @DukeOfficeHours.
Deirdre Haj, executive director of the Full Frame Documentary Film Festival, will be joined in the discussion by alumnus Dave Karger, chief correspondent for the movie ticket website Fandango. David Jarmul, associate vice president of news and communications for Duke, will conduct the interview.
Haj has been working in the entertainment industry for 25 years on both sides of the camera. Prior to joining Full Frame, she consulted on and produced numerous documentary and reality television projects. She came to Duke in 2010 when Full Frame became part of Duke's Center for Documentary Studies. Last year, Full Frame became a qualifying festival for the Academy Awards in the documentary short category.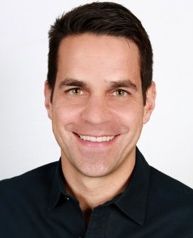 Dave Karger
Karger was a longtime writer for Entertainment Weekly before joining Fandango. For the website's FrontRunners series, he recently interviewed actor Matthew McConaughey, who is a nominee for best actor for his role in "Dallas Buyers Club." A self-described "Oscar obsessive," Karger has been an official Red Carpet Greeter at previous Academy Awards ceremonies.
"Office Hours" is a live webcast series for the university community and others to engage with Duke experts in their various fields.