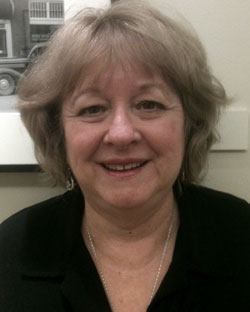 To keep his office running effectively, Provost Peter Lange generally turned to executive assistant Patricia McHenry.  Now with Lange stepping down as provost at the end of May, McHenry will end her own long tenure at Duke and retire.
"She is indispensible to any success I had," Lange said. "Besides always being a calm, friendly, warm presence for anyone who contacts my office, she is the master of my calendar. She has a superb sense of what my priorities are and need to be, and how conflicts in the calendar ought to be resolved. She is also good at ensuring that my calendar is not so overwhelming that it drives me nuts. Some periods just get jammed, but usually she is very good at finding gaps, which is very important for me."
McHenry celebrated her 25th anniversary at Duke Feb. 1. She joined the provost's office in August 1999, one month after Lange assumed his office.
Faculty members generally have praised Lange for being responsive to their concerns.  McHenry and other staff members were crucial to this effort, Lange said.
"We have a rule in the office that nobody ever gets voice mail," he said. "I don't ever want someone to call into the office and not speak to a person. Patty works extremely well with the other staff, and everybody works together to make this happen. She's just a great person."