Trabert Named Director of Facility Operations
Position to be responsible for building maintenance
Facilities Management has announced that Thomas Trabert will join the department on January 6, 2014, as director of facility operations.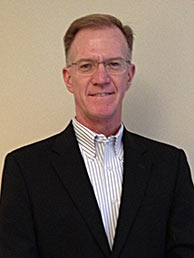 "Tom was selected following a national recruiting effort," said John Noonan, vice president for Facilities. "He will be responsible for building maintenance, including safety, critical systems, efficiency and customer service. Tom will be charged with using the skills, experience and talents of staff to build a team that can lead the effort for change and continued improvement."
Trabert has over 30 years of professional experience in facilities maintenance, project management, architecture, building design and construction, facility operations, change leadership and service-provider sourcing.
He has worked in higher education as well as in the biotechnology and pharmaceutical industries.  Most recently, he was the managing partner of Cinteger, a facility management consulting firm he founded in 2005.  
Trabert earned his Bachelor of Science degree in architecture at the University of Detroit and is a registered architect in North Carolina and member of the American Institute of Architects (AIA). He is also a member of the International Facility Management Association (IFMA) and IFMA's Academic Facilities Council.