Dishonesty, cholesterol, yoga and Durham history are among the topics Duke authors examine in their latest books.
You can find many of these new titles on a special display shelf for Duke authors near the circulation desk in Perkins Library. Some of the titles are also available as e-books for quick download to your computer. Most can be purchased through the Gothic Bookshop, which is still filling orders for books even as it undergoes renovations.
Read More
Duke Today provides its quarterly round-up of the new books below and will provide similar updates in the future. If you are a member of the Duke faculty or staff who will be publishing a book of interest to a general audience, please send us a message about it along with your publisher's description.
Now, here's what's new:
Adler, Matthew: "Well-Being and Fair Distribution: Beyond Cost-Benefit Analysis" (Oxford University Press)
Law professor Matthew Adler explores how to incorporate a concern for inequality into cost-benefit analysis. He proposes to do so via "prioritarianism," a framework that gives greater weight to well-being changes affecting individuals at lower levels of well-being.
Apollonio, Carol, with co-editor Angela Brintlinger: "Chekhov for the 21st Century" (Slavica Press)
Apollonio, a professor of practice in Slavic and Eurasian Studies, and her co-editor have collected leading scholars from Russia and the West for a conversation about the beloved playwright's work and legacy 150 years after his birth.
Ariely, Dan: "The Honest Truth About Dishonesty: How We Lie to Everyone -- Especially Ourselves." Reprint edition (Harper Perennial)
This paperback reprint of the popular book includes a new chapter by the author, a behavioral economist at The Fuqua School of Business.
Hauerwas, Stanley: "Without Apology: Sermons for Christ's Church" (Seabury Books)
Sermons from one of the country's best-known theologians, a Divinity School professor emeritus, pivot from "Saints" and "Letting Go," to "Recognizing Jesus/Seeing Salvation" and "Clothe Your Ministers in Righteousness." Two bonus essays on "Leadership" and "An Open Letter to Christians Beginning College" are included.
Holmgren, Beth, co-editor: "Americans Experience Russia: Encountering the Enigma, 1917 to the Present" (Routledge Press)
Holmgren, chair of Slavic and Eurasian Studies, gathers essays that analyze how American scholars, journalists and artists envisioned, experienced and interpreted a Russian/Soviet "other" and its relationship with an American "West."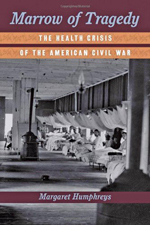 Dr. Humphreys, Margaret: "Marrow of Tragedy: The Health Crisis of the American Civil War" (Johns Hopkins University Press)
Humphreys, a physician and historian of medicine, offers "an immensely readable synthesis" (News & Observer review) of what she terms "the greatest health disaster that this country has ever experienced."
Kachurin, Pamela: "Making Modernism Soviet: The Avant-Garde in the Early Soviet Era 1918-1928"(Northwestern University Press, Oct. 31)
The Slavic and Eurasian studies and art history visiting assistant professor explores how the political and social agenda of the Bolsheviks in the years immediately following the Russian Revolution affected the work of Russian modern artists such as Kazimir Malevich, Alexander Rodchenko and Vera Ermolaeva.
Kapoor, Nisha, co-editor: "The State of Race" (Manchester Metropolitan University)           
Kapoor, the Saumel DuBois Cook Postdoctoral Fellow at the Social Science Research Institute, edits a collection of essays on race relations in Great Britain, focusing on government policies concerning the military, education, community surveillance, asylum and extradition.
Krucoff, Carol: "Yoga Sparks: 108 Easy Practices for Stress Relief in a Minute or Less" (New Harbinger Publications)
Krucoff, a yoga therapist with Duke Integrative Medicine and founding editor of the health section of the Washington Post, shows how yoga in "bite-size" pieces can become a healthy habit that can relieve emotional stress, increase physical strength and flexibility, and lead to happier, healthier lives.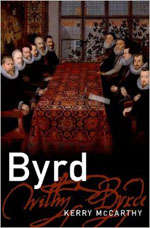 McCarthy, Kerry: "Byrd" (Oxford University Press)
Exploring the musical world in which William Byrd (circa 1540-1623) grew up, associate professor of music Kerry McCarthy traces Byrd's influence on the English musicians of the early Baroque and examines the paradoxes of the composer's life as a devout and influential Catholic who was the leading composer for the English Chapel Royal and the Anglican court of Elizabeth I and James I.
McCarthy, a long-time participant in the William Byrd Festival in her native Portland, talked about the book and shared interesting facts about the Renaissance composer with Oregon Music News.
Moen, Rebbecca: "Down and Inside" (Two Harbors)
Moen, a clinical trials project leader at the Duke Translational Medicine Institute, tells her "mostly true" stories of the highs and lows of the minor league Sioux Falls Canaries.
Jentleson, Bruce: "American Foreign Policy" Fifth Edition (W.W. Norton)
Sanford School professor Jentleson, in this revised edition of his book, offers greater emphasis on the role that domestic politics and institutions (both formal and informal) play in shaping American foreign policy. This is also the text for Jentleson's new online Coursera class, starting on Oct. 20.
Dr. Koenig, Harold G.: "Spirituality in Patient Care: Why, How, When, and What" Third Edition, Revised and Expanded (Templeton Press)
The new edition of Koenig's book incorporates recent research on spirituality and patient care. Koenig is director of the Center for Spirituality, Theology and Health at Duke,
Mirovitskaya, Natalia, co-author: "Development Strategies, Identities, and Conflict in Asia" (Macmillan)
Mirovitskaya, senior research scholar and lecturing fellow at the Duke Center for International Development (DCID), and Dr. William Ascher, founder of DCID and current professor of government and economics at Claremont McKenna College, have released the second in their series exploring the connection between economic development and conflict.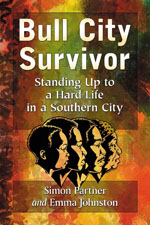 Partner, Simon, co-author: "Bull City Survivor: Standing Up to a Hard Life in a Southern City" (McFarland)
A professor of Japanese history, Partner recounts the postwar history of Durham through the eyes of one of its most disadvantaged residents, a surviving victim of gun violence.
Thomas Pfau: "Minding the Modern" (University of Notre Dame Press)
A professor of English and German and member of the Divinity School faculty, Pfau traces the evolution and eventual deterioration of key concepts of human agency -- will, person, judgment, action -- from antiquity through Scholasticism and on to 18th-century moral theory and the works of Samuel Taylor Coleridge. Pfau says the moral self-expression of intellectual elites and ordinary citizens alike has been left stunted, which in turn has fueled the notion that these concerns are largely determined by opinion rather than reasoning, judgment and practice.
Rupprecht, Philip, editor: "Rethinking Britten" (Oxford University Press)
As the centennial of Benjamin Britten's birth approaches, Rupprecht, an associate professor of music and the author of "Britten's Musical Language," offers a portrait of one of the most widely performed composers of the 20th century. The essays provide new lines of inquiry, from the Lord Chamberlain's last-minute censorship of the Rape of Lucretia libretto to psychoanalytic understandings of Britten's staging of gender roles.
Ruth, Lester: "Longing for Jesus: Worship at a Black Holiness Church in Mississippi, 1895-1913" (William B. Eerdmans Publishing Co.)
In this third volume in the Church at Worship series, the Divinity School research professor portrays a prominent African-American holiness church in Jackson, Miss., in the early 20th century. Facing both internal and external conflicts, the church fought to create a space where it could worship Jesus as it saw fit.
Shatzmiller, Joseph: "Cultural Exchange: Jews, Christians and Art in the Medieval Marketplace" (Princeton University Press)
History professor emeritus Joseph Shatzmiller focuses on communities in northern Europe, Iberia and other Mediterranean societies where Jews and Christians coexisted for centuries. Topics include how pawnbroking brought Jews into contact with Christian art and artisanship and, in turn, influenced the design of Jewish liturgical objects.
Southwell, Brian: "Social Networks and Popular Understanding of Science and Health: Sharing Disparities" (RTI Press and Johns Hopkins University Press)
Although using social media and peer-to-peer networks to spread information about health and science may seem like a sound strategy, a new book by a Bass Connections in Energy team leader argues the approach can reinforce disparities in learning and awareness. At Duke, Southwell, a senior research scientist at RTI International, is exploring ways to engage low-income populations in a project he is pursuing with Dan Vermeer of the Fuqua School of Business and Laura Richman of the psychology department.
Schoonmaker, Trevor, editor: "Wangechi Mutu: A Fantastic Journey" (Nasher Museum of Art at Duke University)
This illustrated full-color catalog accompanies the first major solo museum exhibition of the artist Wangechi Mutu's work, recently on view at the Nasher Museum of Art before traveling to the Brooklyn Museum. Essays by curator Schoonmaker, Duke art historian Kristine Stiles and critic Greg Tate are paired with an illustrated chronology of Mutu's work.
Trangenstein, John: "Numerical Solution of Elliptic and Parabolic Partial Differential Equations" (Cambridge University Press)
Professor emeritus of mathematics Trangenstein's new book guides mathematicians and engineers on applying numerical methods to physical problems.
Dr. Westman, Eric, co-author: "Cholesterol Clarity: What the HDL Is Wrong With My Numbers?" (Victory Belt Publishing)
Family practitioner and researcher Dr. Eric Westman and health blogger Jimmy Moore collect essays on cholesterol from 28 leading health experts.
Whitfield, Keith: "The Handbook on Minority Aging" (Springer)
Whitfield, vice provost of academic affairs and co-director of Duke's Center on Biobehavioral Health Disparities Research, addresses the social, behavioral and biological factors influencing key public health issues facing a rising number of older minority Americans.
Vogel, Steven: "Comparative Biomechanics: Life's Physical World" Second edition (Princeton University Press)
Vogel, a professor emeritus of biology, explores the ways living creatures interact with their immediate physical world. This updated guide examines the mechanical aspects of life, covering animals and plants, structure and movement, and solids and fluids.