Dorfman's Play "Widows" Earns Honors in South Korea
Second play, "Delirium," is also up for awards in South Africa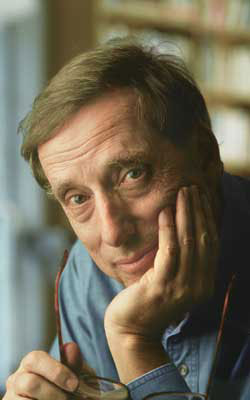 Professor Ariel Dorfman's play, "Widows," which was staged in Korea last year, recently won the Dong-A Award's Best Play of 2012.  The Dong-A Award is the Korean equivalent of American theater's Tony Award. 
This play, directed by Sung Yul Lee, had already been selected by the monthly review of Korean Theatre as one of the Best 7 Plays of 2012 in Korea.  This is Dorfman's second Dong-A Award, which he had previously won in 1994 for his play, "Death and the Maiden."
Another Dorfman play, "Delirium," which opened last year in The Market Theatre in Johannesburg, South Africa, has received six nominations for the prestigious Naledi Theatre Awards, the annual theatre awards in South Africa and their closest equivalent to our Tony Awards. 
The winners will be announced on March 18 in a red carpet ceremony at Gold Reef City in Johannesburg.