Healing the Earth with Art
An upcoming Duke dance program conference focuses on addressing environmental issues through art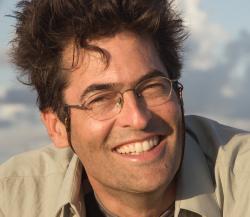 The Duke Dance Program will host a conference next week on the role of the arts in addressing the environmental crisis.
Now in its fifth year, "Across the Threshold: Creativity, Being & Healing" explores themes of human creativity and transformation through interdisciplinary workshops, panels and performances. The conference runs from Feb. 28 to March 2.
Dance Program director Keval Kaur Khalsa said the conference will focus primarily on how human creativity can help restore balance to the environment, an element she said was missing from past conferences.
"We're in a time of facing global destruction caused by human development and human hands," Khalsa said. "It's going to take humans to bring back into balance our relationship with our earth."
Khalsa said experts from various backgrounds will lead discussion about environmental destruction and how the arts can help mitigate its impact. She added that the arts spur people to action in a way that raw facts cannot.
Photographer, documentarian, and activist Chris Jordan, who is delivering the conference's keynote address on Feb. 28, is one artist whose work has inspired people to address environmental issues, Khalsa said. His work includes the well-known Midway project -- photographs of the carcasses of thousands of dead baby albatrosses that mistakenly consumed plastic trash floating in the polluted waters.
"We want to motivate people to action," Khalsa said. "Chris Jordan is someone who really speaks to that as an artist. He is able to take the scientific information that we have and put it into forms that people can relate to on a heart and gut level."
Other distinguished speakers include artist and activist Lily Yeh, who will lead workshops on community-based art projects, and choreographer Ronald K. Brown, whose company Evidence will perform at the Carolina Theater as part of the conference.
For a complete schedule of "Across the Threshold" speakers and registration information, visit http://danceprogram.duke.edu/threshold.