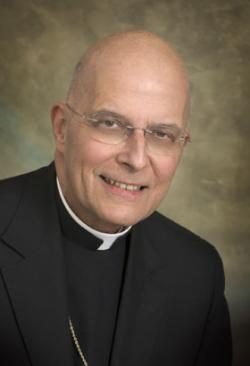 Francis Cardinal George, Catholic Archbishop of Chicago, will speak at Duke University at 11:30 a.m. Tuesday, Feb. 12, in 0012 Westbrook Building as part of the Religions and Public Life initiative. The talk is the first in a series attracting leaders who bridge the academic and faith communities. The speakers will address the intersection of religion and social issues at the local and global levels.
The cardinal will speak on Catholic social teaching and economic globalization, a reflection on his world travels and experiences in the face of extreme poverty. In addition to his prominence among Catholic leadership, he holds doctoral degrees in both philosophy and theology. In his recent publication, God in Action, he argues that an engagement with religion is key to solving social and economic issues worldwide.  
The Religions and Public Life speaker series, which continues through April, aims to engage the greater community in a conversation on the complicated relationship of faith and the public sphere. This initiative is co-sponsored by the Kenan Institute for Ethics, the Divinity School, and Trinity College of Arts & Sciences. For a schedule and more details, click here.