Watch 'Working@Duke LIVE' Talk Show Thursday
30-minute live webcast digs deeper into workplace issues
In early November, the Office of Communication Services will begin offering a live webcast featuring the people and topics behind stories in Working@Duke.
"Working@Duke LIVE" will kick off at 12 p.m. Nov. 8 with a 30-minute discussion about the value of health care.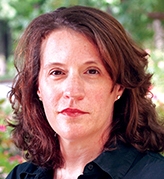 Bonnie McManus
Bonnie McManus, whose battle with breast cancer was chronicled in the October/November issue of Working@Duke, will be on the program. Kyle Cavanaugh, vice president for administration, will join McManus and discuss the future of Duke's health care benefits, which cover 61,000 faculty, staff, retirees and family members.
Kyle Cavanaugh
"Often there is more to a story than what we can include in the publication," said Paul Grantham, assistant vice president of Communication Services, who will host the Nov. 8 show. "This new format allows us to dig deeper into stories and offer our faculty and staff a richer perspective. It will also allow them to participate in a broader discussion about stories featured in the publication."
During each webcast, viewers can send questions by email (working@duke.edu) or join the discussion on Twitter (@WorkingatDuke). Working@Duke LIVE will be offered several times a year from 12 to 12:30 p.m. and will feature employees and administrators who can offer perspectives on important issues covered in the publication.
To watch on Nov. 8, visit the Working@Duke section of Duke Today and go to the Gallery section on the home page. The video recording will be archived on the Human Resources website after the program.