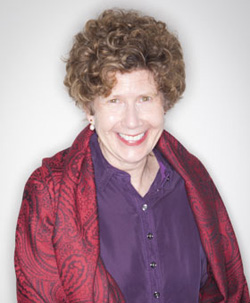 Art History Professor Richard Powell will chair a 11-person committee seeking an internationally known scholar with a bold, energetic vision to be the next director of the Nasher Museum of Art.
Powell, the John Spencer Bassett Professor of Art, Art History & Visual Studies and member of the Board of Advisors and Faculty Advisory Committee of the Nasher Museum, is leading the effort to replace Kim Rorschach, who is leaving the museum in November to become director of the Seattle Art Museum.
"Sarah Schroth, long-time curator at the museum, has been named interim director of the museum until a new director can come aboard," said Duke Provost Peter Lange.
President Richard Brodhead and Lange charged the search committee to conduct an international search that is open to both internal and external candidates.  The new director is expected to provide dynamic leadership for the Nasher Museum and help the museum support the university's strategic priority of promoting the arts and its commitments to interdisciplinary study, internationalization and putting its knowledge at the service of society.
The committee's charge states that the ideal candidate will be
an intellectual leader with the highest aspirations in art acquisition and exhibition,
an energetic and conscientious administrator familiar with integration of the arts in a university setting,
an individual with experience in the management of complex institutions, ideally directing a museum or in curatorial leadership at the highest level,
an advocate for the Nasher Museum of Art and its mission,
an excellent communicator who can effectively convey the work of the museum to Duke and external communities,
a proponent for developing a diverse staff,
an effective fund-raiser, and
a preeminent university citizen. 
In addition to Powell, members of the search committee are:
Juline Chevalier, Curator of Education, Nasher Museum of Art
Ann Craver, President, Friends Board, Nasher Museum of Art
Deborah DeMott, David F. Cavers Professor of Law and Member, Friends Board, Nasher Museum of Art
Scott Lindroth, Vice Provost for the Arts
Michael Marsicano, T'77, G'78, G'82, Member, Duke University Board of Trustees and Board of Advisors, Nasher Museum of Art
Nancy Nasher, L'79, Chair, Board of Advisors, Nasher Museum of Art
Jason Rubell, T'91, Member, Board of Advisors, Nasher Museum of Art
Kristine Stiles, France Family Professor of Art, Art History & Visual Studies and Chair, Faculty Advisory Committee, Nasher Museum of Art
Lawrence Wheeler, Director, North Carolina Museum of Art
Derek Wilson, T'86, B'90, P'15, Member, Board of Advisors, Nasher Museum of Art
Members of the Duke community are invited to submit nominations by sending them to nasherdirectorsearch@duke.edu.  The committee is charged to bring recommendations to President Brodhead and Provost Lange by Feb. 1, 2013.  Lange and Brodhead will make the final choice subject to the approval of the Board of Trustees.
Schroth, the Nasher Museum's new interim director, came to the Duke University Museum of Art in 1995 and served as interim director a year before the new Nasher Museum opened in 2005. As Nancy Hanks Senior Curator, she organized and coordinated major exhibitions and edited accompanying catalogues.
She is a specialist in Spanish art of the 17th century and co-organized, with the Museum of Fine Arts, Boston, the blockbuster exhibition El Greco to Velazquez: Art during the Reign of Philip III.   Schroth earned a Ph.D. from the Institute of Fine Arts, New York University, and held curatorial positions at the University of North Carolina-Chapel Hill's Ackland Art Museum and the Kimbell Art Museum in Fort Worth, Texas.