With summer slipping away and publishing cranking into high gear, it's a good time to take a closer look at new books by Duke faculty and staff.
The titles range from poetry to scholarly studies to personal tales and memoirs. Many can be found on the Duke authors display shelves near the circulation desk in Perkins Library. Some are available as e-books for quick download to your computer. Most can also be purchased at the Gothic Bookshop in the Bryan Center, which features a large section devoted to Duke authors. 
[Duke Today will provide similar updates in the future. If you are a member of the Duke faculty or staff who will be publishing a book of interest to a general audience, please send us a message about it along with your publisher's description.]
Dan Ariely: "The (Honest) Truth About Dishonesty: How We Lie to Everyone -- Especially Ourselves" (Harper)
The behavioral economist and New York Times bestselling author of "Predictably Irrational" and "The Upside of Irrationality" returns with an exploration of dishonesty. His inquiry ranges from Washington to Wall Street, and from the classroom to the workplace, examining why cheating is so prevalent and what can be done to prevent it. Ariely talks about his book in this recent story in The Telegraph. He also relies on his research to answer readers' questions in his new advice column for The Wall Street Journal.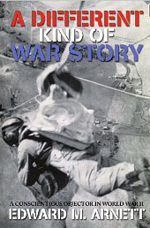 Edward M. (Ned) Arnett: "A Different Kind of War Story: A Conscientious Objector in World War II" (Xlibris Corp)
The professor emeritus of chemistry tells his own story of service as a Quaker conscientious objector, a draftee into the Civilian Public Service in WWII. Among his assignments, Arnett parachuted into remote areas of the Rockies as a Forest Service smokejumper and helped to transfer 1,200 wild horses on a cargo ship to Poland as aid for reestablishing Polish agriculture. In a recent interview with the Durham Herald-Sun, he said he decided to write about his experiences after noticing scant discussion of conscientious objectors' contributions in books and documentaries about the war.
Pablo Beramendi: "The Political Geography of Inequality: Regions and Redistribution" (Cambridge University Press)
Beramendi, an associate professor of political science, explores why some political unions make larger efforts than others to equalize resources among their constituent units. The book is part of a series of studies in comparative politics.
Paul N. Bloom: "Scaling Your Social Venture: Becoming an Impact Entrepreneur" (Palgrave Macmillan)
Bloom, adjunct professor of social entrepreneurship and marketing with the Center for the Advancement of Social Entrepreneurship (CASE) at Duke's Fuqua School of Business, outlines strategies for taking a social venture to the next level in this guide for practitioners.
Charles Campbell (Duke) and Johan H. Cilliero: "Preaching Fools: The Gospel as a Rhetoric of Folly" (Baylor University Press)
Campbell, a professor at the Divinity School, and his co-author use a diverse representation of fools and foolish actions to show how modern preaching is inseparable from the folly of the cross.
William Chafe: "Bill and Hillary: The Politics of the Personal" (Hill and Wang/Farrar, Straus and Giroux)
Kirkus Reviews says Chafe, an emeritus professor of history, "is careful to back up his suppositions (about the personal dynamic between the couple) with good evidence, and the portrait that emerges is both believable and of consummate interest to political junkies." (See the Duke Today story here.) The book has appeared on several reviewers' short lists of standout fall nonfiction books. Chafe is also the co-editor of "A History of Our Time: Readings on Postwar America," an eighth edition of which was recently published by Oxford University Press.
Rey Chow: "Entanglements: Or Transmedial Thinking About Capture" (Duke University Press)
In this John Hope Franklin Center book, literature professor Chow spans multiple media forms to examine the place of East Asia in globalized Western academic study.
Alberto Ciferri, co-editor: "Ionic Interactions in Natural and Synthetic Macromolecules" (Wiley)
With chapters on applications such as deionization and cosmetic formulation, the visiting professor of chemistry's book is divided into sections on fundamentals, mixed interactions, and functions and applications.
Joseph Donahue: "Dissolves: (Terra Lucida IV-VIII)" (Talisman House)
In this book of poetry, English Professor of Practice Donahue's cubism "produces magical other dimensions," says poet David Shapiro.
Gregg Gunnell, co-editor: "Evolutionary History of Bats: Fossils, Molecules and Morphology" (Cambridge University Press) The Duke research scientist brings together articles on the biomechanics of bat flight ("A bird? A plane? No, it's a bat"), the origin of bat flight and the evolution of bat crania, among other topics in this volume, part of a series on new paradigms in evolutionary biology.
Katherine Hayles: "How We Think: Digital Media and Contemporary Technogenesis" (The University of Chicago Press)
Posing the question of the title, Katherine Hayles confronts our changing perceptions of time and space in the digital age through study of electronic novels and other digital productions.
Richard Hays, co-editor: "Revelation and the Politics of Apocalyptic Interpretation" (Baylor University Press)
The Divinity School dean edits and contributes to this volume, which looks at how the church today can read Revelation as both promise and critique.
Sharon Patricia Holland: "The Erotic Life of Racism" (Duke University Press)
The associate professor of English challenges cultural theory as she considers how racism invades our everyday lives, remaining a powerful, yet masked force.
Andrew Janiak, co-editor: "Interpreting Newton: Critical Essays" (Cambridge University Press)
Associate professor of philosophy Janiak co-edited this 439-page collection of essays by presenting new research on Isaac Newton and his main philosophical interlocutors and critics.
Judith G. Kelley: "Monitoring Democracy: When International Election Observation Works, and Why It Often Fails" (Princeton University Press)
Kelley, associate professor in the Sanford School of Public Policy, argues that the practice of international election monitoring is broken, but still worth fixing. The book draws on data on 1,324 national elections between 1975 and 2004, of which about one third were monitored; and examines long-term effects in 15 countries. The book also looks at how practitioners and policymakers might help to improve these monitoring missions.
Wesley A. Kort: "Textual Intimacy: Autobiography and Religious Identities" (The University of Virginia Press)
The professor of religion examines the work of Maya Angelou, Philip Roth, Anne Lamott and other writers in a study of autobiography as a site for defining one's religious identity.
Kenneth C. Land, co-editor: "Handbook of Social Indicators and Quality-Of-Life Research" (Springer)
Land, the Duke sociologist who developed a new national composite index on the health and well-being of American children, co-edited this overview of the field of Quality of Life (QOL) studies.
Leslie M. Marx (Duke) and Robert C. Marshall (Penn State): "The Economics of Collusion: Cartels and Bidding Rings" (MIT Press)
Marx, a former chief economist at the U.S. Federal Communication Commission and current professor of economics at The Fuqua School of Business, and her co-author examine the nature, profitability and detection of collusive behavior.
Eric Meyers and Mark Chancey: "Alexander to Constantine: Archaeology of the Land of the Bible" (The Anchor Yale Bible Reference Library)
In a book for the general reader, the noted Duke biblical archaeologist teams with a former graduate student (now a professor at Southern Methodist University) in a review of the latest archeological findings in the Holy Land in the period that saw the development of Jewish theology and the origins of the Christian religion. (See video right)
Walter Mignolo: "Local Histories/Global Designs: Coloniality, Subaltern Knowledges, and Border Thinking" (Princeton University Press)
Mignolo, William H. Wannamaker Professor of Literature and a scholar of Latin American studies, makes an extended argument on the "coloniality" of power and points to the inadequacy of current practice in the social sciences and area studies.
Walter Mignolo and Madina V. Tlostanova: "Learning to Unlearn: Decolonial Reflections From Eurasia and the Americas" (Ohio State University Press).
Mignolo and his co-author develop a concept of border epistemology.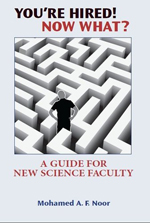 Mohamed A. F. Noor: "You're Hired! Now What?: A Guide for New Science Faculty" (Sinauer Associates)
The Duke biology professor's new book is a short, conversationally written handbook describing challenges and specific strategies to get ahead (or at least get by) in an academic setting.
Jay O'Berski: "Middleton and Rowley, The Changeling" (Palgrave Macmillan) 
O'Berski, theater studies assistant professor of the practice, offers a guide to a play by two of Shakespeare's contemporaries.
Luke Powery: "Dem Dry Bones: Preaching, Death, and Hope" (Fortress Press)
The new dean of Duke Chapel looks closely at the African-American spirituals tradition and demonstrates how to preach in the Spirit so that proclaiming death becomes an avenue toward hope.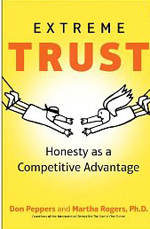 Martha Rogers, co-author: "Extreme Trust: Honesty as a Competitive Advantage" (Portfolio/Penguin)
Writing with marketing professional Don Peppers, Fuqua adjunct professor Martha Rogers offers ideas for designing "trustability" into a business and serving the interests of customers.
Richard Murray, co-author: "What Do Employers Want?: A Guide for Library Science Students" (Libraries Unlimited)
The Duke catalog librarian explains how library school students can maximize their chances of getting a professional position immediately after graduation.
Philip Stewart: "Editer Rousseau: Enjeux d'un Corpus, 1750-2012" (Institut d'Histoire du Livre)
Stewart, a retired romance studies professor, traces the Enlightenment philosopher's struggle to leave his work in safe hands and the significance of the ways in which it has been packaged ever since. The book is also available through Amazon's French site.
Donald Taylor: "Balancing the Budget Is a Progressive Priority" (Springer)
Taylor, an assistant professor of public policy in the Sanford School of Public Policy, first published his argument as an e-book, garnering the attention of Investor's Business Daily and other news media. (See the Duke Today story.) Taylor writes: "A predictably large deficit crowds out the ability of the federal government to undertake important tasks, such as short-term efforts to improve the economy, or investing in progressive priorities such as infrastructure, education, energy and the environment."
Patricia H. Thornton, co-author: "The Institutional Logics Perspective: A New Approach to Culture, Structure and Process" (Oxford University Press)
Thornton, an adjunct professor affiliated with the Center for Innovation and Entrepreneurship at The Fuqua School of Business, offers an accessible reference for scholars and advanced students of organizational behavior, organization and management theory, business strategy and cultural sociology.
Dr. Peter Ubel: "Critical Decisions: How You and Your Doctor Can Make the Right Medical Choices Together" (HarperOne, Sept. 4)
Ubel, a physician and behavioral scientist, reveals how hidden dynamics in the doctor/patient relationship keep us and our loved ones from making the best medical choices. (See the Duke Today story.)
Lawrence Virgin: "Vibration of Axially-Loaded Structures" (Cambridge University Press)
The loss of stability of structures is an important aspect of structural mechanics. Virgin, a professor in the Department of Mechanical Engineering and Material Sciences, presents methods by which the combined effects of vibration and buckling on various structures can be assessed.
Maurice Wallace: "Pictures and Progress: Early Photography and the Making of African American Identity" (Duke University Press)
Wallace, associate professor of English and African & African American Studies, explores with co-author Shawn Michelle Smith how prominent 19th century black intellectuals and activists understood photography's power to shape perceptions about race. 
Norman Wirzba and Fred Bahnson: "Making Peace with the Land: God's Call to Reconcile with Creation" (IVP Books)        
Wirzba, a research professor at Duke Divinity School, and Bahnson, an agriculturalist and Duke Divinity graduate, warn against "ecological amnesia" in this newest offering in the Resources for Reconciliation series. The book was recently reviewed by Christianity Today.
William H. Willimon: "Bishop: The Art of Questioning Authority by an Authority in Question" (Abingdon Press)
Tackling the question of why The United Methodist Church has experienced declining membership, Willimon, a professor of the practice at Duke Divinity School and the former bishop of the church's North Alabama Conference, cites a crisis of effective leadership and proposes solutions for ensuring the church's future as a viable movement of the Holy Spirit.