Duke Police Host 'National Night Out' Events
Activities are part of annual crime prevention campaign on Aug. 7
Duke community members can join members of the Duke University Police Department on Aug. 7 to show support for a safer campus community as part of National Night Out, a national crime prevention and awareness event.
As part of the annual event Aug. 7, Duke Police will host several events throughout the day to encourage a stronger relationship between police and the communities they serve.
Read More
"Hosting these events is an ideal way to continually build relationships with students and employees that helps to create a safer campus," said Duke Police Chief John Dailey. "Because safety is a shared responsibility, this gives us a chance to get out and let others know how we can work together."
Members of the Duke Police crime prevention team will host meet-and-greets throughout Duke. Here's what's planned across campus on Aug. 7:
9 to 11 a.m. at Duke HospitalDuke community members can stop by the cafeteria to learn more about Duke Police crime prevention efforts in the Health System and pick up free materials like highlighters and wallet cards with important contact information. Crime prevention officers will offer information about the Vial of Life Project, which provides a free magnet and paperwork to keep on a refrigerator in the case of emergency. Crime Prevention Officer Eric Hester said the paperwork makes it easy for emergency crews to reference medication needs and past health problems. Emergency medical service professionals are trained to recognize logos on the materials.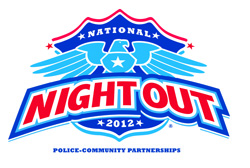 Noon to 1 p.m. at Watts School of NursingDuke Police will host a lunch of hot dogs and refreshments at the School of Nursing's back patio area. Food is provided for free and Duke Police staff will be on-hand to answer any safety questions and hand out highlighters and wallet cards.
5 to 6 p.m. at Central CampusCrime prevention officers from Duke Police will provide hamburgers, hot dogs and refreshments at the Food Factory, as well as items with Duke Police contact information. Hester noted even though many students are currently gone for the summer, any time to meet with Duke community members and talk safety is valuable.
"Getting out and meeting with people is a proactive way to prevent a crime from occurring because if we establish a strong dialogue, it makes for a stronger community," Hester said. "We want to make sure everyone knows it's important to be aware of your surroundings and that they can contact us about any of their concerns any time."