Duke
faculty members are riding the e-book revolution to bring public policy
analysis, textbooks, symposium proceedings and even an international thriller
to a growing number of tablet readers.
Quick
publication and easy updates allow non-fiction authors to keep abreast of
quickly changing events.  For those
venturing into fiction, e-books allow them to get a foot in the door, attract
attention and perhaps a publisher.
"I
almost certainly would not have done this were I still an assistant professor
who was still to be reviewed for tenure," says Don Taylor of his "experiment"
last year with Kindle Direct Publishing in hopes of influencing the federal
budget debate. "I decided I would rather try and have my ideas have an
impact and was therefore willing to risk getting less 'academic credit.'
Further, I am a professor in a school of public policy, and we claim to be
interested in 'policy engagement,' so I decided to move ahead."
Below is
a sample of some recent e-book forays by Duke faculty members: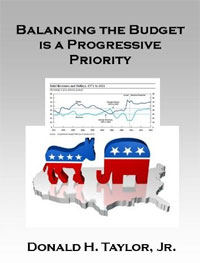 Don Taylor: Tackling the Federal Budget
In the
heat of the federal budget and debt battles last summer, Sanford School of
Public Policy associate professor Don Taylor decided he wanted to make the case
for why progressives have a stake in supporting a balanced budget -- to leave
room for some spending on a progressive agenda.
He first
thought about bringing the book out through an academic press, but was
concerned Congress would reach a debt deal before he could get the book in
print and have an impact on the policy debate. 
Friend and fellow economist Tyler Cowen of George Mason University had
e-published his 25,000-word book, "The Great Stagnation," which helped
to convince Taylor to start with a short, timely e-book that could serve as a
proposal for a bound book.
"This
is my version of what the world should be," Taylor says. "This format
gives you the opportunity to get a book out there quickly."
Readers
can highlight favorite passages in a digital book, giving prospective buyers a
glimpse into what resonated with others. Three readers liked this passage: "The
bad news is that our health care system is on autopilot to bankrupt our
country.  The good bad news is that we
are not getting our money's worth for all of the money we are spending, so that
it should be possible to reduce the rate of health care cost inflation without
harming patients."
Thus far
the e-book has
sold about 250 copies through Amazon, peaking in late August. "In my
experience, relatively small amounts of sales change the rank a lot in e-books,
at least for non-fiction," he said. One week ago, it ranked No. 1 among
books on Social Security and No. 4 in the health policy category, while this
week it is out of the top 10 on both.  Taylor
makes $1.39 on each $1.99 e-book Amazon sells. 
People who buy the book get Taylor's updates for free.
But
Taylor's endorsement of e-publishing comes with a caveat when it comes to the
technical issues. The process from monograph to Kindle store took more than 20
hours of effort, with Taylor approaching the initial upload "like the soft
opening for a restaurant" while he tackled some formatting issues.
Ultimately, it took three updates over the course of a week to fix those
issues.
Taylor has a contract with global publisher Springer for a second edition of the
148-page book to come out in both print and e-book formats in April. Read
more about Taylor's experience
here.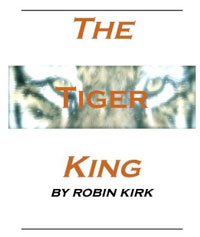 Robin Kirk: A different approach to human rights
While
Don Taylor went electronic to study the national debt, Robin Kirk went the
fiction route to explore issues of human rights in her novel, "The
Tiger King."
Kirk,
director of Duke's Human Rights Center, expects her e-book, published in
December, to appeal to readers interested in Colombia, human rights and international
intrigue, but she admits she first needs to do the work of a publicist.
"There's
a tremendous burden on the e-book writer, who becomes in charge of designing
the cover and marketing," she says. "With a book like this, it's
challenging because there's not a set audience."
Kirk has
reported for U.S. media from Peru and has previously published award-winning
poetry and three nonfiction books, including More Terrible Than Death:
Massacres, Drugs and America's War in Colombia (PublicAffairs). She hopes her
novel will spark new conversations about human rights. "Through fiction
you can approach things in a different way and begin to express how really hard
it is to know a place and what their real desires are."
With the
novel it is easier to show people's conflicting motives. "One character is
a humanitarian aid worker with a past, a connection to a man who is a Colombian
guerilla at the center of the book. She helped him do something that she really
regrets." The Kindle virtual "book jacket" says the book's international
setting "is complex and interconnected, giving equal weight to the
elegance of Rome and the chaos of Freetown" in Sierra Leone.
Kirk
finished the novel in 2008 and found initial interest from a traditional
publisher but wasn't able to seal a deal, so she put it aside until recently. "With
the revolution in e-books, I thought I would give this a try," she says. She
found it surprisingly easy to format and upload the book using the Scrivener
Word Processing program.
The first interactive marine science textbook
and speedy filmmaking
For
David Johnston, a research scientist at the Duke Marine Lab, the goal of
digital publishing is to show undergraduate students what his scientific field
has to offer.
Undeterred
by e-book publishers who told him the subject matter was too niche, Johnston
went about creating a free,
app-based book that covers the latest science of marine megafauna such as whales,
dolphins and seals. A team of Duke computer science graduates built the platform
in one semester on a $5,000 budget.
"We've
created a simple tool for specialized subjects where there isn't a textbook,
and knowledge advances quickly," Johnston told Wired Science. "Being
an open source effort gives academics the flexibility they need."
At Duke's
Center for Documentary Studies longtime instructor Nancy Kalow, a folklorist
and filmmaker, created an e-book last year to tout advances in digital
moviemaking. "Visual Storytelling: The Digital Video Documentary,"
published to the center's website, offers guidance to those
who want to make a short documentary using a consumer camcorder, digital SLR
camera or cell phone.
Kalow
brings a wealth of experience to her digital textbook. Her video documentary
Sadobabies, about San Francisco runaways, was a winner of a Gold Hugo at the
Chicago Film Festival and the Special Jury Trophy at the San Francisco Film
Festival. She has been co-chair of the Selection Committee of the Full Frame
Documentary Film Festival since 2003. "Actually, the e-book is a
sometimes-opinionated distillation of all that watching," she told a
colleague in an interview.
In the
book she says she is "passionate about the democratization of documentary
filmmaking." The story and the characters may need to be documented now,
she says, before a lot of production money can be raised. "Low-budgeted
documentaries don't have to look low-budget, and the e-book explains how to do
it."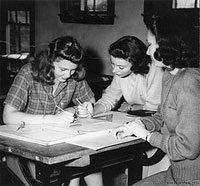 Duke Libraries and Digital Publishing
Duke
Libraries has also turned to digital publishing, most recently working with Women's
Studies emeritus professor Jean O'Barr to publish a set of conference
proceedings as a free e-book. "What
Does It Mean to Be an Educated Woman?" can be downloaded to Kindle,
Kindle app for PC, iBooks app for iPad or other Apple device to open source
readers like Calibre.
"The
symposium was in 2009, and since then we've received a number of requests for a
printed version of the proceedings, so we did this instead," said libraries
communications director Aaron Welborn.
Readers
can access all the many Duke library e-books through the "ebrary"
program. For example, Orin Starn's new book, "The
Passion of Tiger Woods," is among them.