DCCE Names First Executive Director
Megan Granda to direct program connecting education to public service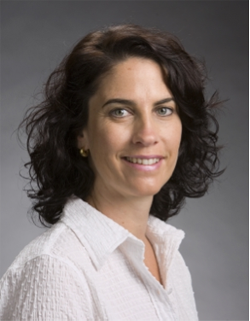 Duke's Center for Civic Engagement, the university's umbrella organization for civic engagement, has named Megan Granda to serve as the center's first executive director.
Granda is the former executive director of the Institute for the Arts and Humanities at the University of North Carolina at Chapel Hill. She will work with Leela Prasad, the center's faculty director and a professor in the religion department. 
"Megan will help us connect university education to public service, promoting reflection on the values of civic engagement, and cultivating synergy among Duke's diverse existing civic engagement efforts," Prasad said. "She is especially interested in supporting faculty-engaged scholarship as a way of more fully integrating civic engagement activities across campus with the core research and teaching mission of the university."
Granda joins two other administrators who were hired last year. Program director P. Scott Phillips had worked in community engagement and development for more than a decade before joining Duke. Anamika Goyal, a 2011 Duke graduate in biology, is the center's administrative fellow. 
"The expansion addresses the recommendations of a university-wide committee that called for taking civic engagement at Duke to the next level and truly incorporating it into the fabric of the university," said Stephen Nowicki, dean and vice provost for undergraduate education.
The committee, which was led by Emily Klein, senior associate dean of the Nicholas School of the Environment, and Sam Wells, dean of Duke Chapel, wrote in 2010 that Duke had the ingredients for building an excellent civic engagement focus. But it added that the university should pursue greater collaboration among service units and more coordinated communication about service opportunities.
The center is currently reviewing faculty proposals for its second year of Civic Engagement Studios, which are interdisciplinary groups of faculty, students and community partners who collaborate to study and implement creative approaches to a civic challenge. The center is also preparing to begin its second round of Civic Summer Research Fellowships for undergraduates pursuing academic research relating to issues of global concern, ranging from sustainable agriculture to the fine arts.  Additionally, the DCCE is hosting Vinod Pavarala, a professor at University of Hyderabad, an expert on community radio and the first UNESCO chair on community media. Pavarala will be giving a lecture on April 26 and participating in a round table discussion on April 27.  For more information, contact the DCCE at dcce@duke.edu or 668-0456.