Duke President Richard H. Brodhead met with officials from
the Chinese Ministry of Education, including Vice Minister Hao Ping (pictured),
during a five-day trip to China last week. 
Brodhead and Hao discussed plans for Duke Kunshan University
(DKU) and the role innovative educational institutions such as DKU are expected
to play in the future of higher education globally.
Brodhead also met with officials at the U.S. Embassy in
Beijing and participated in regular planning meetings with Duke officials and
leaders from the city of Kunshan and Wuhan University, Duke's partners in the
creation of DKU.  Brodhead also visited
the DKU campus site before returning to Durham Sunday.
"This was a very positive and productive trip," Brodhead
said. "There is great energy and enthusiasm for Duke in China.  Our partners in DKU, and the Ministry of
Education, look forward to the launch of academic programs."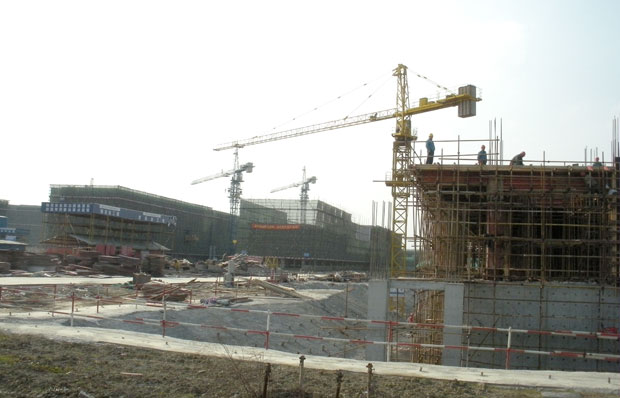 Construction continues at the DKU campus.  Photo by Laura Brinn.