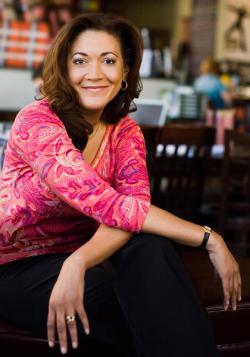 Journalist Michele Norris, the co-host of National Public Radio's longest-running program, "All Things Considered," will speak at Duke University's Reynolds Theater on Wednesday, Jan. 18 as part of the campus Dr. Martin Luther King Jr. commemoration. 
The 8 p.m. event is free and open to the public, though tickets are required. Tickets are available at the Duke University Box Office at (919) 684-4444 or tickets.duke.edu, beginning Jan. 11 for the Duke community and Jan. 12 for the general public.
Norris' book, "The Grace of Silence: A Memoir," focuses on how the nation addresses race in the wake of the Obama presidential election and explores her own family's racial legacy.  The book, her first, was called one of the best books of 2010 by The Christian Science Monitor.
Before joining NPR in 2002, Norris was a correspondent for ABC News. She worked on segments for "World News Tonight with Peter Jennings" and reported on education, urban issues, drug abuse and poverty. Norris has also been a reporter at The Washington Post, Chicago Tribune and Los Angeles Times. She earned both an Emmy and a Peabody Award for her contribution to ABC News' coverage of 9/11. In 2009, the National Association of Black Journalists named her journalist of the year.
The program at Duke is the seventh annual event in the Jean Fox O'Barr Distinguished Speaker series. It is co-sponsored by the Baldwin Scholars program, the Muglia Family Foundation, the Program in Women's Studies, Women's Center, African and African American Studies, Center for Race Relations, Mary Lou Williams Center for Black Culture, Office of Multicultural Affairs, Omega Phi Beta Sorority, the Student Organization Finance Committee, and Ubuntu, a civic engagement student group.
For more information on other MLK events, visit mlk.duke.edu.