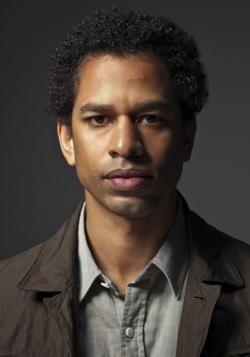 Novelist and culture critic Toure, the author of "Who's Afraid of Post-Blackness? What it Means to Be Black Now," will join a conversation with Duke faculty on Thursday, Dec. 1, in Goodson Chapel.
The event, which begins at 5 p.m., is free and open to the public. A book signing will follow.
Duke English professor Maurice Wallace will moderate a panel that includes African-American studies scholars Mark Anthony Neal, Blair LM Kelley and Wahneema Lubiano.
Toure's book, published in September, explores various aspects of racial identity in light of the Obama presidency. The New York Times has named it one of the 100 most notable books of 2011.
Toure is an NBC contributor and a regular on MSNBC's "The Dylan Ratigan Show." He hosts the Fuse network's "Hip Hop Shop" and "On the Record with Fuse." He was CNN's first pop culture correspondent and has hosted shows on both MTV and BET. Currently a contributing editor at Rolling Stone, Touré also writes for Vibe and Ebony magazines.
The conversation is sponsored by Duke's English Department, the Program in Literature, African and African American Studies, the Franklin Humanities Institute, Trinity College Dean of Arts & Sciences, the Office for Institutional Equity, Faculty Development and Diversity, and the Office of the Provost.