Voters Pick 'Eat. Snap. Share.' Contest Winner
Contest was held to celebrate National Food Day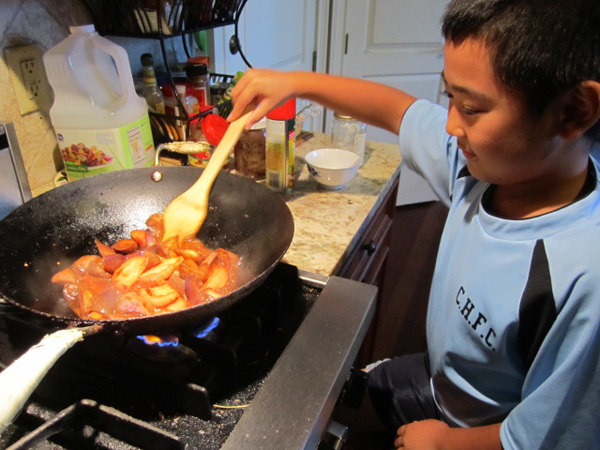 (Phot courtesy of Amelia Chen)
A photo of a Duke student's brother cooking was the winner of Sustainable Duke's first "Eat. Snap. Share." photo contest.
Amelia Chen, a Duke undergraduate student, won the grand prize of a produce box from the Duke Campus Farm and a culinary workshop at Durham's The Cookery by submitting a picture of her younger brother making food. The contest, which was in celebration of National Food Day, featured 29 submitted pictures from Duke community members. Chen was selected a winner by receiving the most "likes" on the contest's Facebook page.
Here's what Amelia Chen wrote about her photo:
"Food is means of bonding for me, whether it be spending a night baking with friends, watching my parents make traditional Chinese food, or teaching my little brother how to cook."
Other photos included pictures of prepared meals or friends and family members enjoying home-cooked food. See all the submissions at the contest's Facebook page.