Take Five: Tips For Being Sustainable At Work
Use these steps to go "green" at Duke
Duke has a strong commitment to sustainability, whether it's through commuting programs, cutting out coal use or conserving water. It's all part of the Climate Action Plan, which pledges that Duke will achieve climate neutrality by 2024.
Faculty and staff play a large part in making changes on campus; the average Duke employee has a workplace carbon footprint of about 3 metric tons of carbon per year, equal to burning about 350 gallons of fuel.
"Making big changes to Duke's carbon footprint really starts with the behaviors of students, faculty and staff," said Casey Roe, outreach coordinator for Sustainable Duke. "There are lots of small changes we can all make that add up." 
Follow these tips to make some environmentally-friendly changes at work:
1. Use Duke's carbon calculator and take the Green Devil Challenge
The carbon calculator allows Duke community members to find out how big their Duke-related carbon footprint is, while the Green Devil Challenge offers monthly sustainability suggestions to lower a footprint. About 11,000 students, faculty and staff have used the calculator and about 10,000 receive monthly Green Devil Challenge e-mails.
2. Switch up the daily commute
Students, faculty and staff own about 27,000 permits for parking at Duke, while only about 1,300 community members are registered to travel to Duke using an alternative option like riding a bike or car sharing.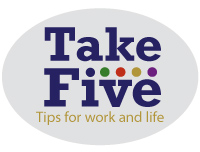 Duke makes it easy to get around without a car with the GoPass, a free public bus pass that allows for unlimited rides on DATA, Triangle Transit, Capital Area Transit and C-Tran, the town of Cary's transit service. If 5 percent of eligible students and employees use GoPass as a daily alternative to a single occupancy vehicle, there could be 1,000 to 2,000 fewer cars on campus each day.  
3. Set all computers and printers to default double-sided printing
By using both sides of printer or copier paper, it's easy to reduce the amount of paper and toner used while also cutting back on the energy used to print more sheets of paper.
4. Reduce, reuse, recycle
Duke employees can recycle all their electronic waste that is Duke property through the Surplus Property Program. Faculty and staff can also recycle dead batteries through the Occupational and Environmental Safety Office and see a full list of recyclables on the Facilities Management website.
5. Attend a "Leading for Environmental Sustainability" workshop
Sustainable Duke offers the three-hour class at no charge every three months. The class covers institutional commitments Duke has made to meet its goal of becoming carbon neutral by 2024. It also gives employees the chance discuss how to motivate co-workers to become more environmentally friendly.