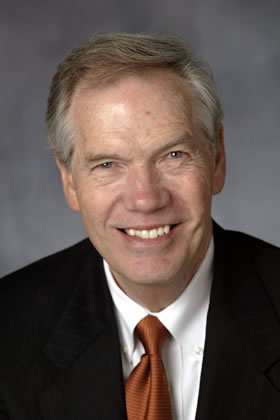 In advance of the Martin Luther King holiday, Duke Divinity School professor Richard Lischer will answer questions from online viewers about the life, thought and legacy of King during a live "Office Hours" webcast interview Friday, Jan. 14, beginning at noon on the Duke University Ustream channel.
To submit a question for Lischer, in advance or during the webcast, send an email to live@duke.edu, tweet with the tag #dukelive or post to the Duke University Facebook page.
In his book "The Preacher King," Lischer argues that King began his public career using the language of thinkers such as Henry David Thoreau and Mohandas Gandhi, but later relied increasingly on his formation in the black Baptist church by men such as Pius Barbour, Benjamin Mays and Gardner C. Taylor, as well as the prophets of the Hebrew Bible.
This semester, Lischer is teaching a course on King, with one section meeting on campus and the other, open to prison inmates, meeting at the Durham Correctional Center. Lischer has preached and taught on King around the country, including at the National Cathedral, and was among the commentators on the Civil Rights Movement in the recent PBS series "God in America."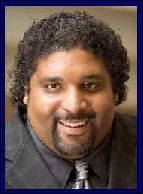 William Barber II
Lischer is the James T. and Alice Mead Cleland Professor of Preaching at Duke's Divinity School and received in 2007 a Lifetime Achievement Award from the Academy of Homiletics.
Joining Lischer will be the Rev. William Barber II, who is a Duke Divinity alumnus, president of the North Carolina NAACP and pastor of Greenleaf Christian Church in Goldsboro, N.C. Barber has been outspoken on issues such as education, health care and law enforcement.A full list of events in Duke's Martin Luther King celebration can be found here.
Office hours at a university are times when professors leave their doors open for individuals to stop by and discuss issues such as current events and developments in their fields. Duke's "Office Hours" series aims to bring the expansiveness and sparkle of these conversations to anyone with an Internet connection and an interest in the ideas bubbling up at Duke. This academic year, topics have ranged from world poverty and learning in a digital age to the theology of eating and the legal implications for brain science.