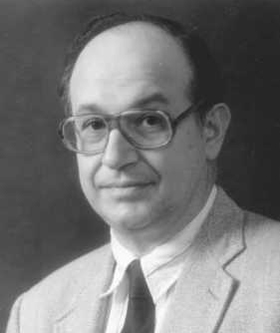 Daniel T. Gianturco, associate professor emeritus and former Duke University Medical Center psychiatry chief resident who was a pioneer in the use of computer technology in medicine, died on January 23 at the age of 73.
Born and raised in Buffalo, New York, Gianturco's undergraduate training was in mathematics. He made the leap to medicine and received his medical degree from the University of Buffalo in 1960 and then joined Duke as an Assistant Resident in Psychiatry. Following residency, Gianturco was elevated to a faculty position by Ewald W. "Bud" Busse, a founder of the field of geriatric psychiatry, and worked by his side to develop a national reputation in the field.
As computer technology arose in the 1970s, Daniel developed a strong interest in its use and became dedicated to improving the practice of psychiatry with the help of technology. His work included developing an infrastructure for Duke's Center for Aging computer systems and implementing the first biofeedback treatment at Duke, which laid the foundation for the biofeedback services available today.
Gianturco assumed numerous leadership roles at Duke, both with the psychiatry department and in the medical center. He was the chair of several committees, including the Private Diagnostic Clinic (PDC) Advisory Committee, the Psychiatry Department's Credentialing and Clinical Privileges Committee, the Black Faculty Committee's Academic Counsel and medical school's Curriculum Committee. Daniel also held the title of Advisory Dean for the Medical Center and became an associate professor emeritus in July 2000. His professional involvements included memberships with the American Psychiatric Association, North Carolina Neuropsychiatric Association, Durham-Orange County Mental Society and Medical Society of North Carolina.
A co-author of approximately 50 scientific articles and book chapters, Gianturco was respected by students, residents and faculty alike. They describe him as a "'big' man with a big heart for others" that was known for his positive attitude, smile and sage advice. According to his peers, he was a great conversationalist with a wide range of interests, making him a favorite lunchroom companion. He had a passion for helping others and was selected to be on a committee to develop a campus-wide plan to address the life and rights of underrepresented minorities.
In his personal life, Daniel and his wife, Dorothy, were avid ballroom dancers, having participated in a number of competitions. Daniel's talents extended beyond the dance floor to the golf course as well.
A funeral will be held at Immaculate Conception Church in Durham on today (Monday).
In lieu of flowers, memorial gifts may be made to Duke HomeCare & Hospice, Attn: Office of Development, 4321 Medical Park Drive, Suite 101, Durham, NC, 27704 and the Duke Comprehensive Cancer Center, 512 South Magnum Street, Suite 400, Durham, NC 27710.