The phrase "Knowledge in the Service of Society" has been in the air ever since it appeared as one of six key themes in Duke's new strategic plan. Duke seeks to harness "the power of higher learning for the larger social good to meet the world's great needs," the plan declares.
But what exactly does "knowledge in the service of society" mean?
On Feb. 2, more than 150 faculty, students, staff and visitors participated in a Kenan Institute for Ethics-sponsored symposium to explore the idea. Four panels of speakers considered different aspects of the topic during the conference, which was held at the Doris Duke Center in Duke Gardens. [Video of the panels is available online; scroll to the entry for February 2, 2007.]
Philip Costanzo of the psychology and neuroscience department set the tone by asking participants, "Should a university provide service to society, or are its main roles to advance knowledge and to educate?"
Honoring Betsy Alden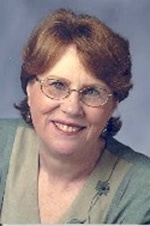 Following the symposium, more than 135 people celebrated the 10th anniversary of Service-Learning at Duke, as well as the retirement in March of Betsy Alden, who initiated the Service-Learning program at Duke in 1997.
In the past 10 years, more than 5,000 students have combined their academic coursework with relevant service and critical ethical reflection through the program.
Among the guests were 20 recent alumni of LEAPS (Learning through Experience, Action, Partnership and Service), the student-run Service Learning organization, which Alden has advised since its inception.
Elizabeth Kiss, founding director of the Kenan Institute for Ethics and now president of Agnes Scott College, called Alden "one of the founding mothers of the national service learning movement," and "the spark behind Duke's establishing a vibrant Service-Learning Program."
Trinity College Dean Robert Thompson, Professor David Malone in the Program in Education, and current LEAPS student coordinator Sarah Gordon T'08 offered tributes to Alden's work. Vicki Stocking and Jennifer Ahern-Dodson, Alden's successors as Co-Coordinators in the newly created Office of Service-Learning, led the celebration.
To conclude the evening, the LEAPS alumni led the audience in a final "reflection session" about how Service-Learning at Duke has shaped lives, teaching and learning at Duke.
President Richard Brodhead cited as an example of "service" the five Duke students affiliated with Engineers Without Borders who went to Sumatra in 2005 and helped rebuild shrimp hatcheries that had been destroyed in the tsunami. The students had never taken a course in shrimp hatchery repair, but their education allowed them to use skills they had learned, he said. "They saw the difference you can make in the world," he said.
Yet, he warned, "service" isn't always so immediate. For instance, John Hope Franklin, a Duke history professor emeritus, spent years learning the history he would use to write legal briefs for the landmark Brown v. Board decision that outlawed school segregation.
"What is knowledge? What is service? Let's have an argument about this," Brodhead said.
Sam Wells, Dean of the Chapel, made the case that the university should exercise judgment on what kind of a difference faculty and staff are making.
Ruth Grant, a professor of philosophy and political science, wondered whether the stress on "service" would marginalize scholars in fields like her own, which don't feed directly into shaping public policy. "People like me tend to preserve old knowledge in order to provide perspective," she said.
She also pointed out that over-emphasizing "service" could weaken the university's goal of hiring the brightest minds in academia. With a laugh, she said, "It shouldn't be a requirement that such people have large egos and small social consciences -- but it shouldn't be prohibited."
Grant and Barry Meyers, of the Pratt School of Engineering and the Duke School of Medicine, suggested that the definition of "service" can be too narrowly defined as focusing on community service. The definition, they said, should be broadened to include work such as internships on Capitol Hill or helping to put a new product on the market.
To make knowledge useful to society, it has to be translatable into languages that non-academics can understand, said Tim Profeta of the Nicholas Institute for Environmental Policy Solutions. Scientists working at Duke's Marine Lab visited Capitol Hill to educate legislators on ocean management, for instance. In turn, the scientists returned home with a better sense of what they needed to study, he said.
Provost Peter Lange acknowledged concerns ranging from the politicization of education to the "dumbing down" of scholarship. Later in the question and answer session, Philip Costanzo said, "It has to be an expansion of our agenda, not a shift in the university."
In wrapping up, Michael Merson, director of the new Global Health Institute, observed that such a robust and wide-ranging symposium could not take place at many other major universities. He urged the audience not to polarize the debate between advocates of traditional forms of knowledge and proponents of service to society.
Students also participated in the discussion and shared their ideas about how their experiences combined learning and service. Duke junior Andrew Cunningham, said "knowledge in the service of society" means that Duke should not only teach students, but also show them real-world situations and let them get involved. As a result of a class taught by Sheryl Broverman in the biology department, Cunningham is now helping build a girls' school in Kenya.