Duke in Pictures: That's My Graduate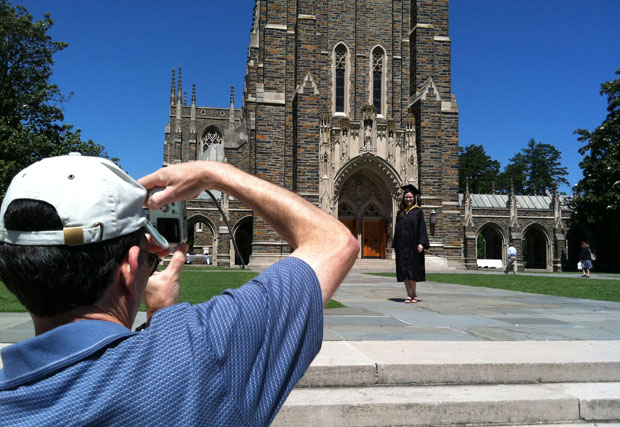 Tal Ezer takes a photo of his daughter Daphne, a senior computer science and biology double major from Norfolk, Va., Friday on Duke's campus
Ezer is graduating as one of Duke's most honored students in the Class of 2012.  A honorable mention for the Goldwater Scholarship in Science, Mathematics and Engineering, she received a Marshall Scholarship to complete two years of graduate study in genetics at the University of Cambridge.  She also was named a Faculty Scholar, the highest academic award presented by the Duke faculty.
(For other student awards, click here.)
Photo by James Todd.